Grammar Success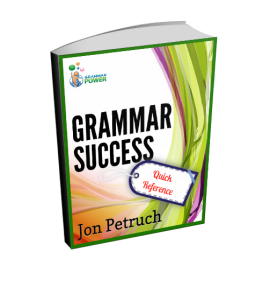 Get our eBook detailing everything you need to know to understand grammar and use it to your advantage.
The method in this eBook shows you the quickest and simplest method to become a grammar master.
In fact, one of my students used the information in this book to go from a C to an A in 12 weeks.
If you want to "get" grammar then you need to get Grammar Success.